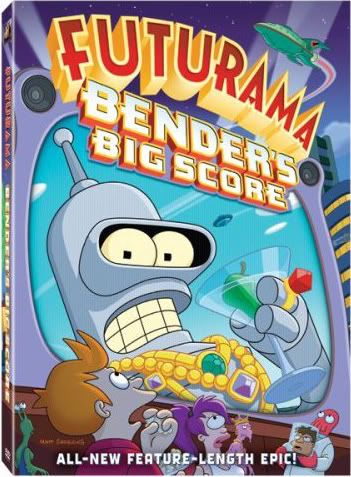 Futurama
is by far my favorite animated show. Unlike The
Simpsons
,
South Park
or
Family guy
,
Futurama
relied very heavily on character development. The more you watched the show the funnier it got because you knew the characters and you knew how they interacted with each other. Over time they grew and changed and their relationships changed and I really cared for them. Plus all the 2001:
A Space Odyssey
and
Star Wars
jokes are really funny. Using the year 3000 as a metaphorical place to comment on our modern times was a brilliant idea from Matt Groening and I'm really happy they are reviving the series. The first in a series of four DVDs is
Futurama: Bender's Big Score
which will be released November 27th, 2007. Enjoy!
Links:
More info on the series's revival