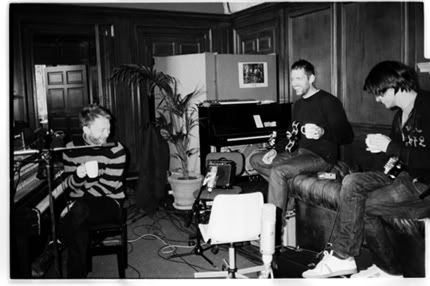 I'm still spiraling around and around because of this...I don't know what to make of it yet.
Here is the
pitchfork article
that tipped off into insanity.
Here is a great write up about in
retrolowfi
by Chris.
New Radiohead head album October 10th, called
In Rainbows
.
I'm being a bit dramatic, but the music world is buzzing in these late hours on a Sunday night. I see how I'm feeling tomorrow.
*edit
I've calmed down a bit, but I am still excited, we'll all have to wait and see what happens.
Check out this update on
pitchfork
about a "normal" edition of the cd that will come out sometime next year.