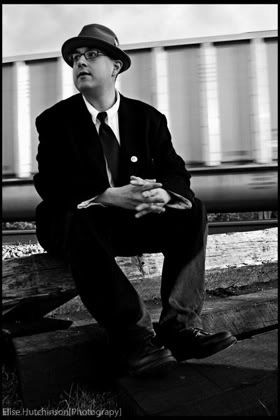 James Eric is the kind of guy who still sings about things I wish I could, but sadly do not have to the spirit to.
And despite all the things James has gone through he always sings with a level of energy and passion that startles me from time to time. On his much overlooked
Fire In The Mountains
from this year the song "I Hope..." is an anthem that has a great marching rhythm, stomping piano and is full of that classic James Eric sincerity that I so dearly adore.
This song's message is simple, but born out of a life of complications. It is so steadfast I can't help but wish to sing it aloud. And it's the kind of song that
must
be sung that way and even if you don't believe its message, the more and more you sing it you will eventually.
Mp3:
James Eric-"I Hope..."
Link:
James Eric on Myspace!
Download Fire In The Mountains on CLLCT!