Hey everyone out there in blog land, I feel terrible for neglecting this place like I've been lately but I have a good excuse. As some of you may know I am also a musician and operate under the name Existential Hero and I recently just finished my third album
A Winter's Tale Told In Spring
. I obsessed over it for months working on a solid collection of songs that function cohesively as a whole album. I think everyone will be surprised, there is much more focus, nuance and diversity this time around, but you can be sure it still doesn't lack the sincerity and simplicity that some of you have come to love from my music. I'm only charging four bucks just to cover shipping a bit, believe me I'm not in this to make money, I really want everyone to hear what I have to say (In song form).
The cover was done by Evan Koehne: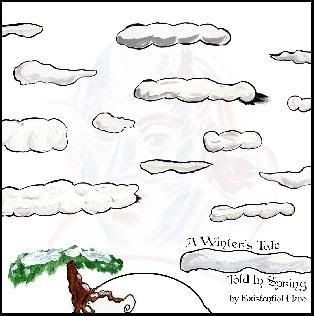 Here is the tracklist: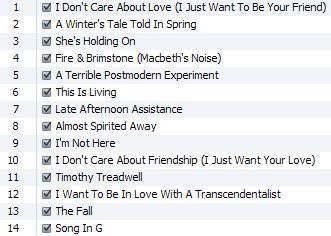 And two tracks to tide you over!
Mp3:
Existential Hero-"A Winter's Tale Told In Spring"
Existential Hero-"Timothy Treadwell"
Links:
Existential Hero on myspace