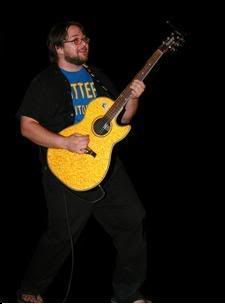 So I recently rediscovered this gem off of Marc With A C's greatest hits compilation,
What The Hell Is Wrong With Marc With A C?
(Originally off of
This World Is Scary As Fuck)
.
it kind of captures how I feel right now and that when you have someone it makes anything difficult much easier to bear and not only that, but you want to bear it because you love that special someone so much.
It's classic Marc With A C and the hook couldn't be more effing perfect,
"This world is scary as fuck/It's big and it's really mean/Yeah, I don't like this world/But it looks like I'm stuck/And I'm glad that you're stuck with me."
Mp3:
Marc With A C-"Stuck With Me"
Links:
MarcWithAC.com!
Marc With A C on Myspace!