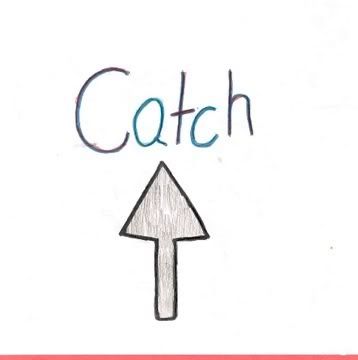 As this site has progressed over the year or so I am disappointed that some of the weekly smaller segments have completely dropped off. That's why in the midst of everything I need to do I bring to you all, this "catch up" mix of some of the single songs that have caught my ear in the last month or two.
Tinyfolk-"Bubble Guns"
A cover of a Hello Shark song, this song kind of picks up for
Sic Semper Equis
left off. It's marvelous and downtrodden; the darkest techno song ever. I used it in a short film I made over the summer.
Jon Crocker-"Lap Dog"
I've had the pleasure of spending more time with Jon Crocker as of late and I think I understand his music a lot more. On this tune from the recent
The Dust Will Settle
the cynicism strangely fits the style and this soaring sing along has just enough vitriol to almost taste sweet.
Jellybean!-"Love In This Club"
Featuring a bit of auto-tune vocals and keyboard on this Usher cover, Kelly adds a touch of melancholy to make this silly song into something romantic.
Pomona City Rydaz-"T.R.U.E. Crimes (Ft. Tray-Dee)"
A slightly unknown rap group featured in the
True Crime: Streets Of LA
videogame soundtrack, the MCs here display unique forms of flow that are downright astonishing. Straight up gangsta.
They Might Be Giants-"They'll Need A Crane"
I'm kind of embarrassed for just discovering They Might Be Giants, but on
Lincoln
, this song continually floors me over and over again. The video is hilariously sad as well. John Linell's hair and dance moves reinforce the sort of awkward confidence on display here.
Withershins-"Pygmalion"
More Smashing Pumpkins than The Smittens, J Isaac Gadient (formally the man behind Lo-Fi Twee sensation Blanketarms) has started a new, more rocking band. This is just an acoustic demo, but it tears me apart inside. It's a downer in the best possible sense.
Dustin And The Furniture-"Falling Apart"
This song is a rerecorded version, sparser and more intimate, on Dustin's new album
No Living In The Living Room
. I suggest you buy a hard copy because the album comes with a book featuring commentary, footnotes and all kinds of important information and resources on how to prepare for the paradigm shift in our world that's coming sooner than you think.
The Bad Spellers-"The Ungrateful Sojourn Of Nomadic Follicles"
The keyboard line, handclaps and the earnest vocals kill me every time. This album,
Keep On Shining
, was the house music for a show I played in Hachoji City, Japan and I desperately needed to find a copy. I suggest you track it down too.
Watercolor Paintings-"Shower"
A solo number by Rebecca, the lyrics are boldly frank but equally mysterious. More than anything the effect is more than the sum of its parts. The ending is quite sweet, but really sad and over before you want to be.
M.I.A.-"Paper Planes"
I discovered
Kala
in a vacuum and immediately became fixated on this startling song. I had no idea how popular it was until I heard it blaring from the frat house across the street a week or two ago. It doesn't matter; this song is too good to let them have it.
Links:
Tinyfolk on Myspace!
Jon Crocker on Myspace!
Jellybean! on Myspace!
Pomona City Rydaz on Myspace!
They Might Be Giants on Myspace!
Withershins on Myspace!
The Bad Spellers on Myspace!
Watercolor Paintings on Myspace!
M.I.A. on Myspace!
Until The Very Last Moment: Ground Zero featuring "Bubble Guns"