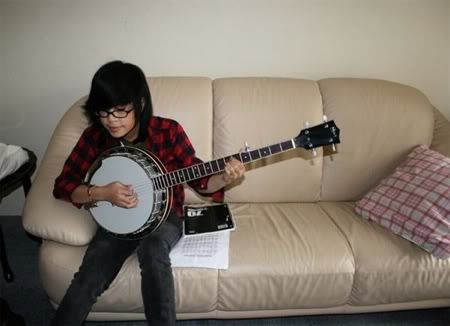 The very busy spider is terry xiao out of San Leandro, California and continues the trend of cute girls playing ukulele who love hip hop.
BUT, what I really love about Terry and especially her cover of T-Pain and Lil Wayne's "Can't Believe It" is the level of earnestness on display here. There is no irony when she sings mournfully about the all the things she wants to do for the lover in question and as she hits the "ooh oohs" of the chorus everything falls wonderfully into place. The ukulele is especially breezy here and really sets a melancholy tone that is merely hinted at in the original.
Terry's rendition is definitely one of my favorite covers of 2008. Check out the rest of the very busy spider's stuff too; it's as equally feisty and genuine.
Mp3:
the very busy spider-"Can't Believe It"
Link:
the very busy spider on Myspace!