Since I'm moving to New Zealand and won't be sure what my musical output will be, as a gift to all of you I will be releasing a covers album, a covers EP and a collection of b-sides for all of you. You can order them all for 3 bucks each if you like the hard copies or you will be able to download them for free in a few days at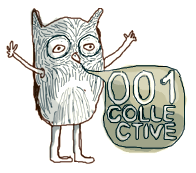 But without further ado here they are (with an mp3 to give you a taste!):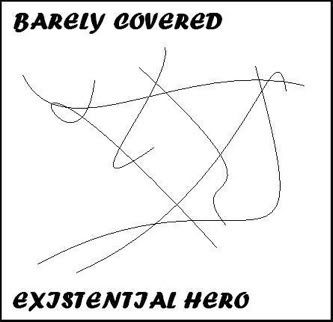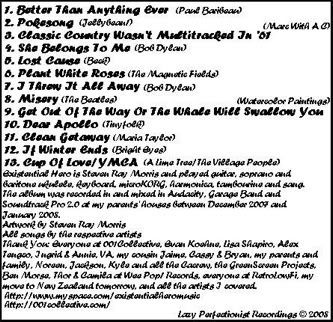 This is the real meat here, or seitan or tofu. Part self-indulgent and part love song to the lo-fi community I'm obsessed with, Barely
Covered is my ode to the songs and artists that inspire me.
"Dear Apollo (Tinyfolk cover)"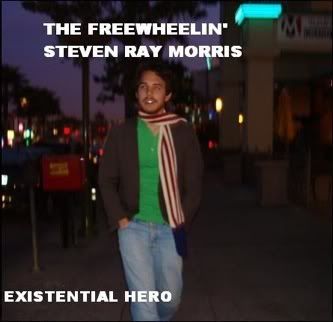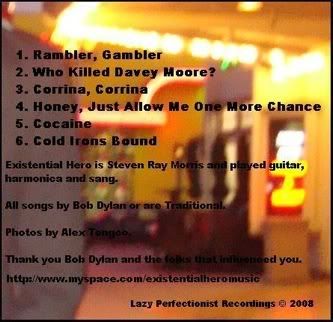 I was basically learning way too many Bob Dylan covers, but this EP is an homage to early
early Bob Dylan when he was an upstart folkie just barely coming to into his own.
"Corrina, Corrina (Bob Dylan cover)"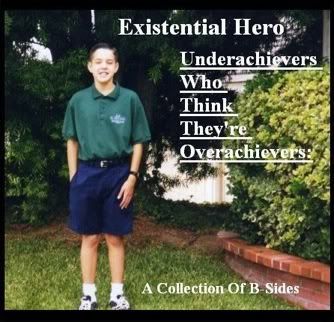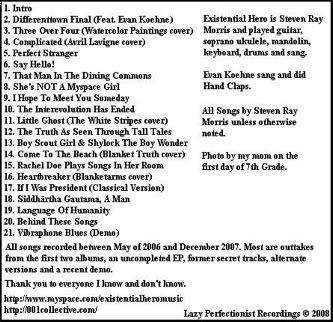 All songs recorded between May of 2006 and December 2007. Most are outtakes from the
first two albums, an uncompleted EP, former secret tracks, alternate versions and a
recent demo. Most of it's good and there is one or two you'll love because it's so bad
it's good. =D
"If I Was President (Classical Version)"
Links:
Existential Hero myspace to order hard copies