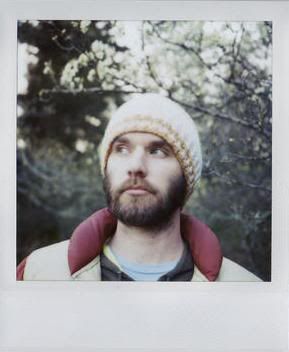 I know this is rather late, but for those who don't know Ryland Bouchard will no longer perform under the moniker The Robot Ate Me. I saw him a few months ago play in SB and I am incredibly happy that I did. His live shows are interactive art pieces that have to be experienced to be believed. His albums range from quiet, tender and intimate to wondrous, strange, and experimental. Here is a farewell letter from Ryland himself:
"Hi,
I'm somewhere in New York state, eventually driving back home to Oregon. I've been traveling the country trying to determine where my life should go. This pursuit has been more difficult than I had imagined it would be. In any case, I need to clarify some things so that when I get home everything will be clean and tidy:
I whole heartedly appreciate the support you all have provided me since 2002 with this project, but it's over. This doesn't mean music will not be released by me, just that this project has reached its logical end. I need to explore new ideas and begin collaborations that will continue my interest in music.
There will be two releases unrelated to The Robot Ate Me coming out next year but all the details will need to be worked out in the coming months as recordings are completed and so on. Again, I can't thank everyone enough."
- Ryland
I am sad, but am also excited to see what comes next from him. R.I.P. The Robot Ate Me. Here are two amazing songs from the underrated
Carousel Waltz
.
Mp3s:
The Robot Ate Me-"Regret"
The Robot Ate Me-"Come Together"
Links:
TheRobotAteMe.com
The Robot Ate Me on myspace