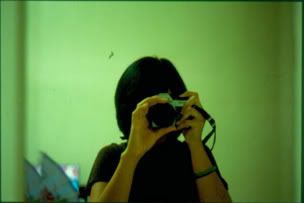 She does the myspace thang in style
So I'm sure you've noticed the fancy new layout on the blog. My friend Alex over at foto boto made the layout and the header for me and I love it. You all should pay a visit to her site and check out her photography. She also takes commission work now.
In other news, things will pick up more now that the quarter at school is nearing completion. I have a lot of catching up to do as well as those inevitable "best of" 2007 lists that must be done.
Also!
I am concurrently the cinematographer on a mockumentary I wrote called
Chimes Of Gaviota or: I've Got The Real Estate Blues
. It focuses on several people involved in a local land entanglement issue and how they deal with themselves, the land and each other. It'll be released in March. Check out the trailer!
Links:
foto boto
CHAOS, CLOCKS AND WATERMELON MEDIA blog for updates on my film