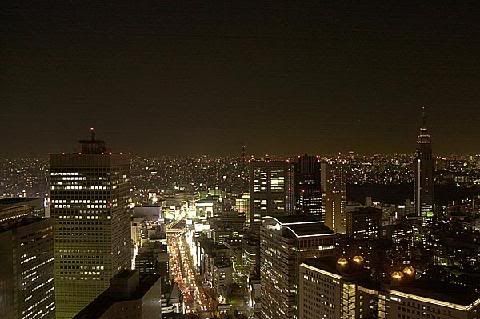 It is time to do my first mix so I thought long and hard about what I should do first. I don't know if it's been done, but even if it has I put together a ten song mix of amazing instrumentals. I think songs can be powerful, emotional, intelligent and thought provoking without having to say a single word. The music can carry its own weight and on these ten tracks, the music really gets into some great places.
Iamb-"Alone"
Iamb comes from the mind of Ross Major and this is the first track off of
I'll Stay Waiting
. It's quite haunting opener that starts off like a fire alarm before blending with a church-like grandeur that is the organ. A striking mandolin part rolls in at a certain point and it all leaves me feeling so small, yet infinite.
Bright Eyes-"The Invisible Gardener"
This cut is the first track off of Conor's first real record as Bright Eyes,
A Collection Of Songs Written & Recorded 1995-1997
. It starts out with some messing about on a synth and a false start before jumping into a sweet little song with a sweet little melody that reminds me of being a kid.
Jonah the Thief-"Icelandic Noah"
I do not know who this guy is or what he is doing anymore. I discovered him about a year ago (He's from the UK I know that), but his Myspace and all traces of him are gone. Do you all know that technique they use videos/films where the time is sped up and they show all the traffic and the sunsets/sunrises at ridiculous speeds? I always found that to be beautiful and this song feels like that.
Mike XVX-"Instrumental Music"
A wonderful friend of mine, I got a hold of this song from one of his demos on his birthday. He's a thrash-folkie, but this track trades in the thrash for some wonderful mandolin work that's pretty punk rock. It's Simple, but wonderfully effective.
Led Zeppelin-"Bron-Yr-Aur"
What's to say about Led Zeppelin? This little instrumental track is wedged in the middle of their 1975 massive album
Physical Graffiti
. It feels like the first night after a long journey. Calm reflection with a bit of dreams.
Watercolor Paintings-"Three Over Four"
Cutest little punk rocker if I ever knew one. This is one of the first tracks of hers that I heard (and eventually covered myself). Santa Barbara's very own Rebecca Redman manages to bring back the feelings of 50s pop songs in a very efficient and wonderful forty-three seconds.
The Pillows-"Stalker Goes To Babylon"
Japan fuzz rockers most known for their work in the greatest anime ever,
FLCL
, really created a whole new level of pre-made music integration into a show (Many scenes were written with the music in mind). This track get's used to the fullest effect in the show's second episode and freaks me out sometimes. It's pretty awesome.
SXEZSKOZ-"Balloon Ride (Ghostwalking)"
This was composed by the great Alfredo Barazza under the electronica/techno moniker SXEZSKOZ for a 2007 UCSB film called
The Titan Sting
. I wish this song would just loop over and over again everyday. It's happy and melancholy and bittersweet. When I listen to this song I feel like my life flashes before my eyes.
RJD2-"Smoke & Mirrors"
Some may feel like I'm cheating by putting this track with a sample by hip hop/rock/electronica artist RJD2 (It samples Marion Black's "Who Knows"). However, a great man once told me that the sampled voice is another instrument in a DJ's repertoire. Plus its just an amazing and cool song.
Death in Vegas-"Girls"
To wrap it up I decided to put one of my favorite songs from the 2003 Sofia Coppola masterpiece that is
Lost in Translation
. My favorite (or second favorite) film of time, this song by electronica artists Death in Vegas uses lush female "ooos" and "ahhs", guitars, synths and drums to create a dream-like landscape. It starts out slowly, but revs up in intensity reminding you of loneliness and beauty and industrial skylines that can still stir some feelings inside you.
So that's it, Mix ONE is done! I hope everyone enjoys some or all these songs and please send me some feedback or advice on any future mixes or anything in general.
Iamb Myspace
Bright Eyes Myspace
Mike XVX Myspace
Led Zeppelin.com
Watercolor Paintings Myspace
The Pillows Myspace
SXEZSKOZ Myspace
RJD2 Myspace
Death in Vegas Myspace