So the excitement for
Indiana Jones and the Kingdom of the Crystal Skull
is palpable and who knows maybe I'll start getting into this franchise this year.
So they premiered the final one-sheet today, thanks to AICN for the heads up.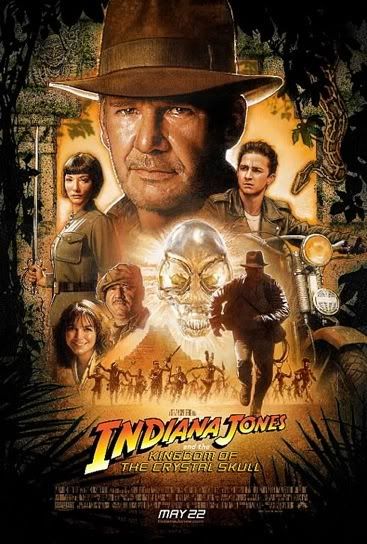 I tend to be a big fan of these epic posters seen in most blockbuster franchises. I think it would be funny if they did this style for other kinds of films. Can you imagine this for
Juno
or
Lost In Translation
?
and just
in case
you missed it, here is the trailer:
Links:
Article at AICN
USA Today article
Indiana Jones and the Kingdom of the Crystal Skull on IMDB