Foggy Ruins Of Time
is getting a bit more popular these days, but don't worry, I won't be going all
Pitchfork
on you guys anytime soon. It just means I get a chance to hear more awesome music now, but I don't have enough time to write in-depth about it all. So what I decided to do was create a segment called
Snapshots
where I give quick shout outs/opinions on particular artists I come in contact with. Here we go!
The Diggs: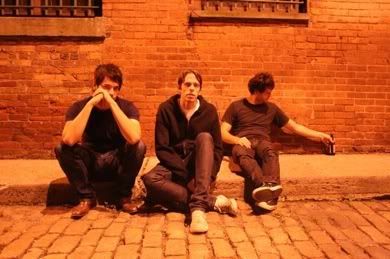 The Diggs are a pop/punk trio based out of Brooklyn. There is no sugary sweetness here. Their sophomore album
ctrl-alt-del
(awesome title) on Sugar Spun Records is being released on March 11th and I think they have a great melodic melancholy to their sound. It's very evident on the track, "Careen," where lead singer Timothy Lannen takes on an almost raspy feminine quality that is quite haunting.
Mp3:
The Diggs-"Careen"
Links:
The Diggs on myspace
Order ctrl-alt-del on Sugar Spun Records
Springfactory: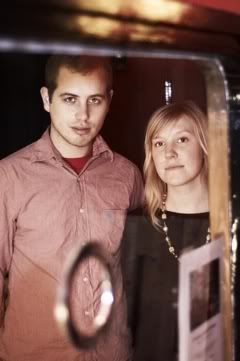 Between Rambling Nicholas Heron and Springfactory, I think Sweden is going to be my next travel destination. And Springfactory is Peter and Lina and they make lovely pop music with a nice kick. They have a record out now on Series Two Records and the tracks I have show a lovely versatility. On "No More," Lina's harmonies are extraordinary and infectious as the song bounces along. If you want your pop with a little bit more zest look no further than Springfactory.
Mp3:
Springfactory-"No More"
Links:
Springfactory on myspace
Order their Self-Titled CD from Series Two Records
Freddie Stevenson: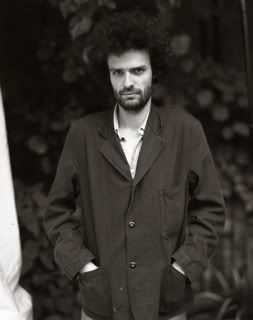 Freddie Stevenson makes pop/rock type songs, but it's the growl in his voice and the wit in his tongue that set him apart from others. Perhaps it's his Scottish heritage. His second album
All My Strange Companions
is coming out on April 18th on Juicy Musical Creations and it promises to be filled with all kinds of funny, yet tender tunes such as "Easy Now," which starts with the line, "JK Rowling's been following me around…" It's quite a humorous song with a sweet chorus that'll have you devising your own paranoid adventures against popular authors.
Mp3:
Freddie Stevenson-"Easy Now"
Links:
Freddie Stevenson on myspace
Get All My Strange Companions from Musical Juicy Creations